Scour the Dark 
by Frameless Games

---
Can you and your fellow convict survive the endless horde of monsters?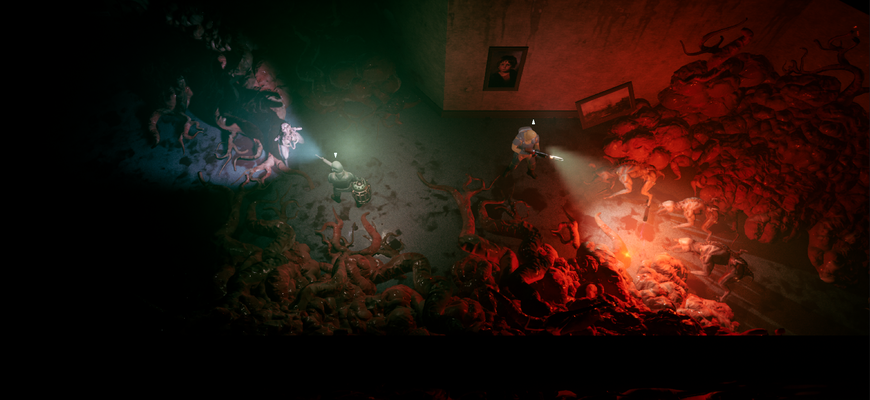 Venture into the darkness of an abandoned office complex infested with monster vermin. You and your "friend" is tasked with the mission to exterminate these creature and stop the upcoming invasion before the public notices.
These are your instructions:
1. Survive to the nest.
2. Plant the bomb.
3. Get out before you get exterminated as well.
This mission is your last chance, so get it right or die trying.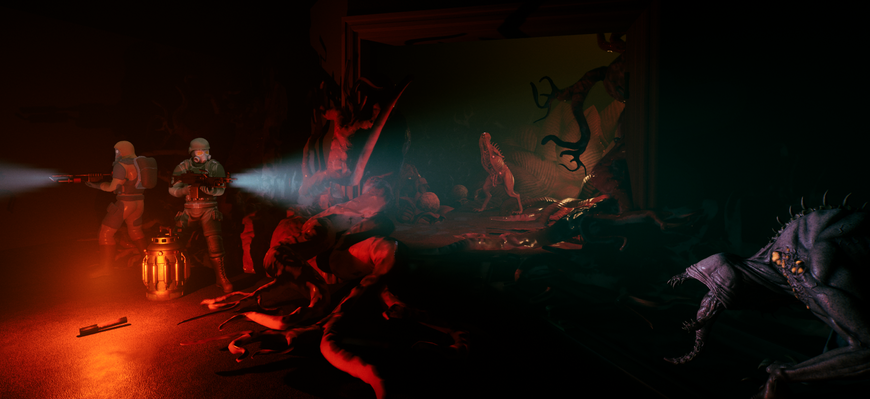 Details: 
Scour the Dark is a 2 player top-down co-op horror-shooter. 
2 controllers required for best experience.